Flight Global Premium Print & Digital Package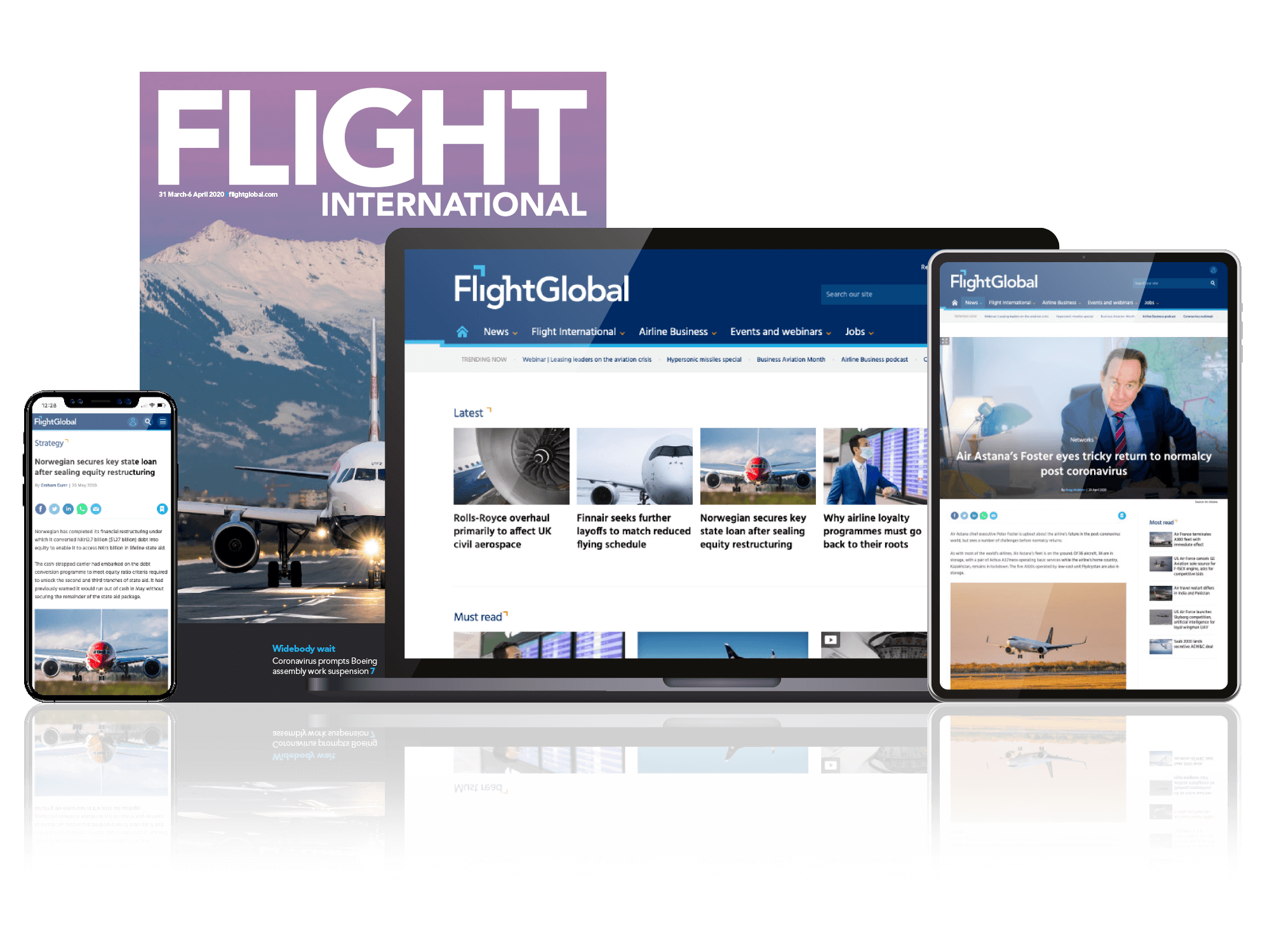 SAVE UP TO 15% with our annual subscription offer.
Get unlimited access to all FlightGlobal content, including exclusive interviews with industry leaders. You'll receive the subscriber only Daily Briefing eAlert and access to the FlightGlobal news archive.
Standard annual rates are £250 / €269.10 / $345 US.