FlightGlobal Premium Digital Package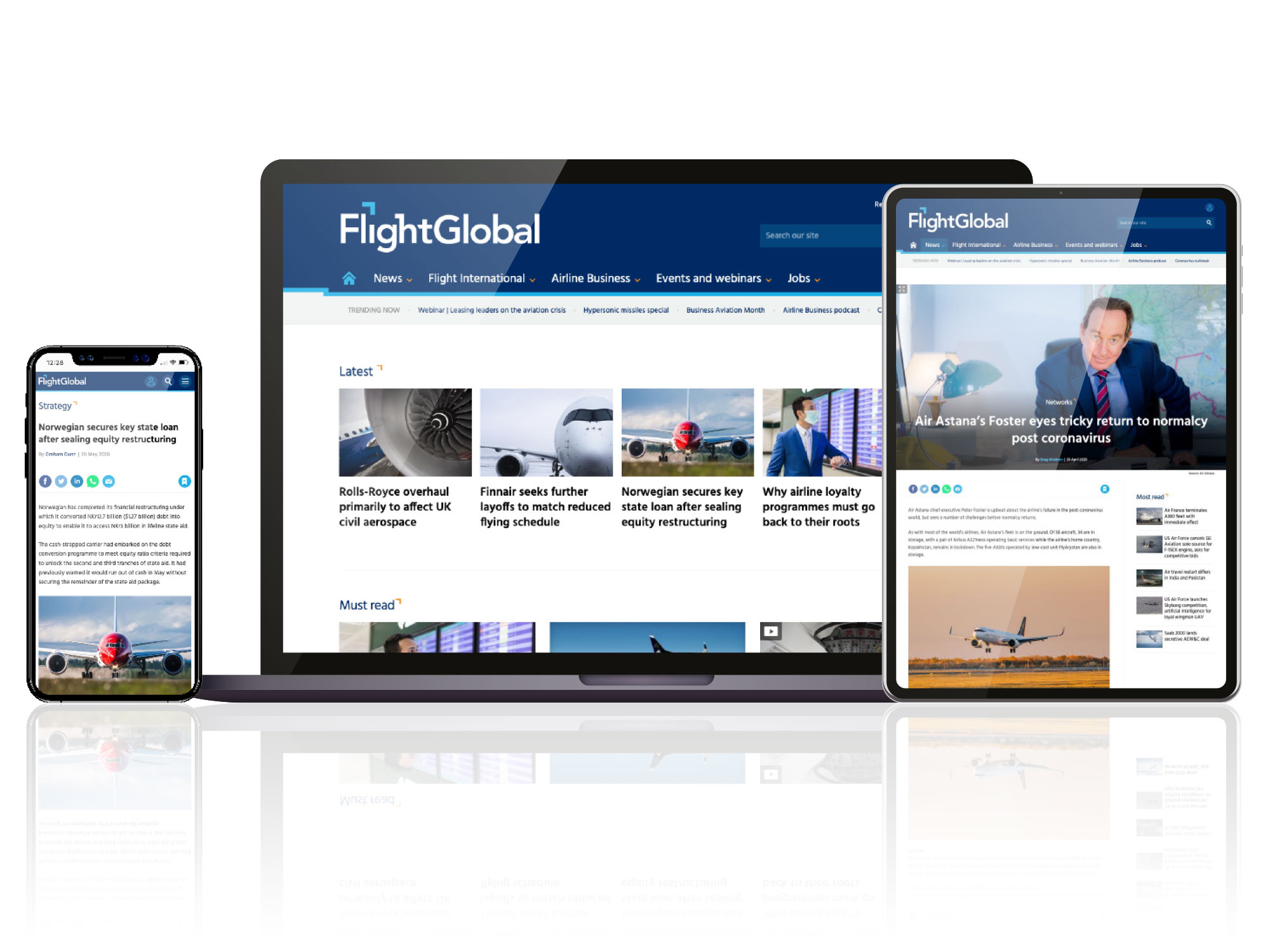 SAVE UP TO 15% with our annual subscription offer.
Get unlimited access to all FlightGlobal content, including exclusive interviews with industry leaders and member-first analysis. You'll receive the subscriber-only Premium Daily News Alert and access to the FlightGlobal news archive.
If you'd prefer to subscribe to our Print & Digital package click here.
Standard annual rates are £220 / €242 / $310 US.